Kota Stone – 2X2 Polished Kota Stone Manufacturer from Kota,kota stones is lime stone just like marble and granite,Kota Stone is a naturally available, fine-grained variety of limestone originated from Kota, Rajasthan. Its alluring natural look, durability and low cost makes it the most extensively usedmaterialin both the interiors and exteriors of houses and commercial areas. Kota is well known for its shiny appearance andcharming colours, and ages beautifully over time. It is available in different shapes and sizes and can easily blend with any home decor. In fact, the material is quite an asset in the construction industry in terms of its unique characteristics it possess.
Kota Stone – 2X2 Polished Kota Stone Manufacturer from Kota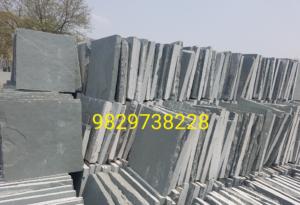 The design applications of Kotastone is not restricted as it is available both in rough and polished finishes. Considering its hard and durable nature, the stone is preferred in spaces with high footfall. Polished stone is mostly used in the interior of the building as the natural colour and shine of the stone enhance the look of the space. They are used in flooring, kitchen, bathroom and wall cladding. For the external purposes, rough stone is popular and is laid in staircase, garden patio, corridor, pavement, driveway, etc.